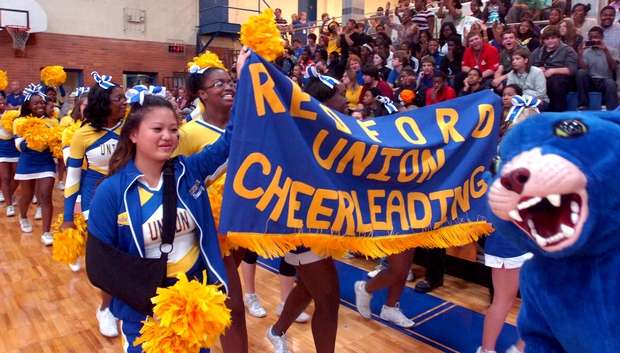 WELCOME TO REDFORD UNION H.S.
OUR MISSION....
The Redford Union High School staff is committed to motivating all students to reach their potential by providing a safe, positive and challenging learning environment.
---
Upcoming Key Dates....
November 2nd - No School for Students
November 3rd - Picture Day
November 24th - 26th - Thanksgiving Break (District Closed)
---
RETURN TO IN-PERSON LEARNING
With guidance from the Wayne County Health Department, Redford Union High School will return to our traditional 100% face-to-face learning model.
All students and staff will be required to wear a mask while indoors - with the obvious exception of eating and drinking. The District will continue assess this protocol each month.
Students are directed to stay home and seek medical assistance if they are experiencing COVID- related symptoms. A check-list to follow is below: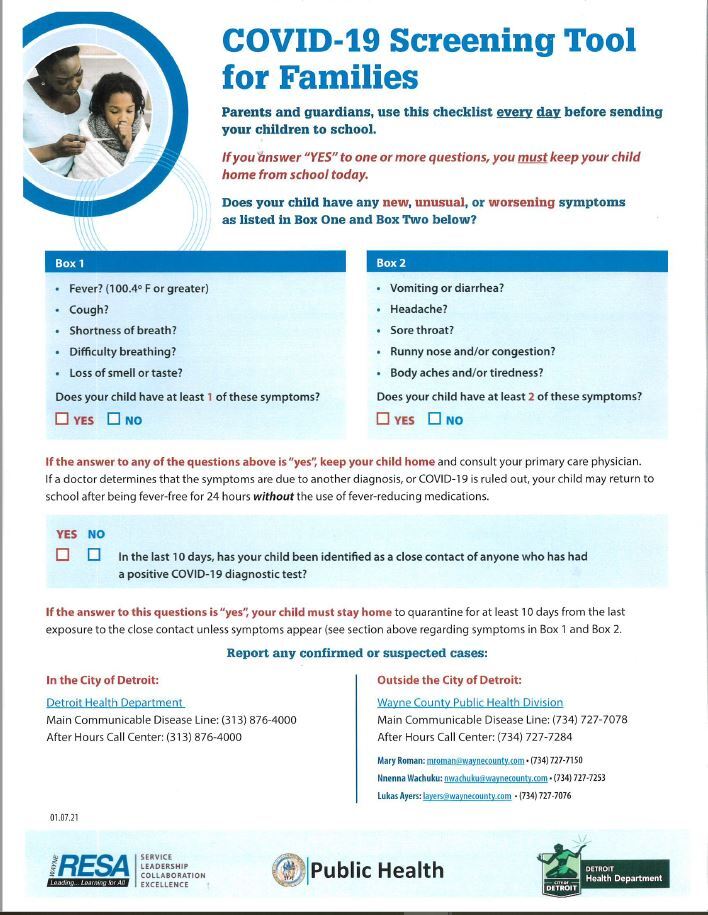 Redford Union High School
17711 Kinloch
Redford, MI 48240
Main: (313) 242-4200
Fax: (313) 242-4205
Office Hours: 7:00A - 3:00P
Student Class Hours:
Full Day: 7:15A-2:15P
Half-Day: 7:15A-10:40A
Main Office
Robin Klus

Secretary
Amanda Marable

Secretary
Ashley Capaldi

Counselor
John Rodriguez

Counselor