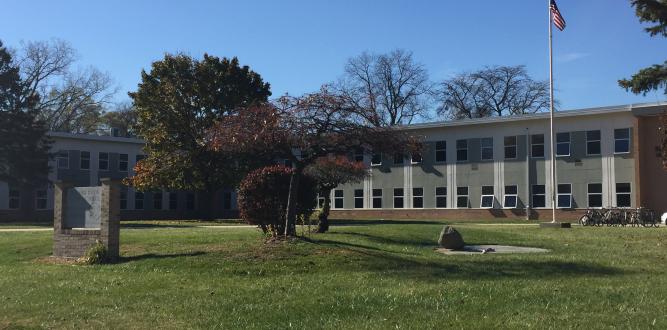 Welcome to Redford Union High School
WELCOME TO REDFORD UNION HIGH SCHOOL
OUR MISSION
The Redford Union High School staff is committed to motivating all students to reach their potential by providing a safe, positive and challenging learning environment.
---
Grade Change Request
To request a grade change from "P" to a letter grade, please click here to fill out a Google Form. This form will be open until June 19th.
OR
You can click here print a copy to fill out and turn in to Mrs. Nachman. This form can be delivered to Mrs. Nachman, at the high school, Monday – Friday between 8:00 a.m. and 2:00 p.m. Forms can also be emailed to Mrs. Nachman at nachmaj@redfordu.k12.mi.us. FORMS ARE DUE BY JUNE 19, 2020.
LOCKER CLEAN OUT SCHEDULE
Please click here for a copy of the Locker Clean Out Schedule.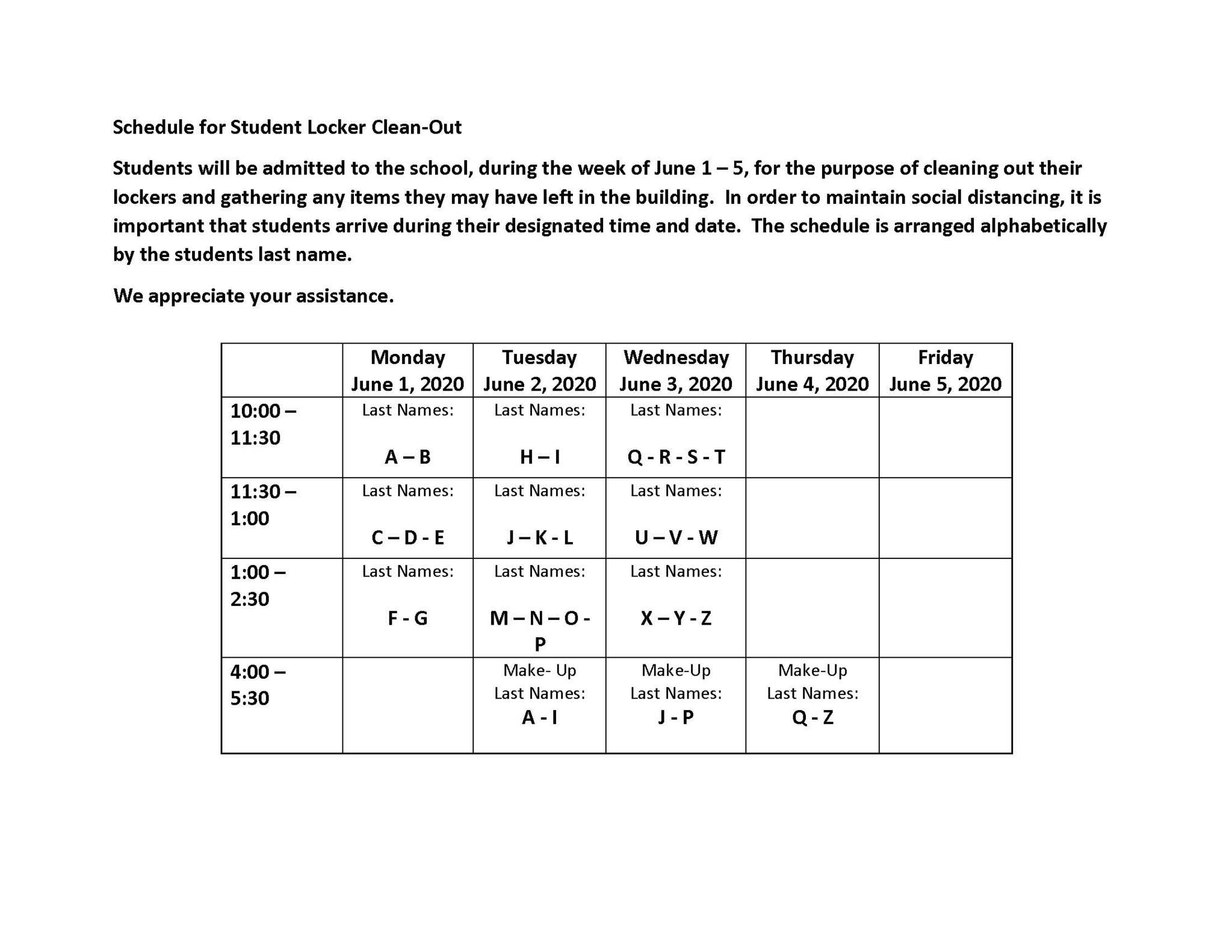 REDFORD UNION CREDIT RECOVERY WINTER 2020
Available to 9th – 12th graders who have failed a core class required to graduate and are in need of credit recovery.
Classes offered in Math, English, Science, and Social Studies.
Session date begins Tuesday, February 25th – Wednesday, June 5th. Seniors must be finished by Thursday, May 21st to be considered for graduation in June. The class times are Tuesday and Thursday from 2:30 - 4:15 p.m. Class meets in room 233.
The cost is $50.00 per half credit course (cash or money order only).
The sign up sheet is located in the Counseling Office and will be available Monday, January 13th through Friday, February 21st. Counselors will contact students and give them a registration sheet by February 21st.
Registration is Monday, January 15th – Friday, February 21st in the main office with payment and the completed registration form. Once credit recovery begins, no refunds will be given for any reason. Students must bring the sheets given to them by the counselors when registering.
Coursework is self-paced and may be completed before the session date. Attendance is required with no more than 3 absences for credit.
30 total credit recovery spots are available.
PLEASE NOTE:
Students will be enrolled on a first come first served basis from sign up sheet. Preference will be given to seniors first. No refunds will be given for any reason. .
Workforce Development Website for Career Pathways/Job Opportunities
The Workforce Development website is a one stop shop for career resources in Wayne County. This assists students with exploring careers and pathways, job opportunities, planned career exploration events and preparing students for college and employment.
Please go to www.workforce.net for more information.
DRESS CODE
Redford Union Schools has a common dress code to ensure that no one at school will be harassed or distracted from our focus on learning. Specifically the following items are not allowed to be worn in school:
Logos that promote drugs, alcohol, or tobacco

Muscle shirts

Spaghetti strap tank tops, or tube tops

Clothing with bare midriffs or crop tops

Revealing clothing such as shorts that are too short

Hats worn in school
Students will be reminded of the dress code while at school. Students in violation of the dress code may be sent home in order to change into more school appropriate attire.

We encourage you to have a conversation with your student about the dress code. Thank you in advance for your support in helping maintain an orderly environment focused on the important business of teaching and learning.
Free Bus Tracker App
Redford Union Schools is pleased to announce we now have a Free Bus Tracker App available to all Parents and Guardians to track your child's bus.

It's easy to download and use just go to Google Play or Apple Store and download the "Durham Bus Tracker" app for free. Follow the simple directions and you will be tracking im minutes it's that easy.

You will need your child's ID number before downloading the free app; which can be attained from past or upcoming Report Cards and Progress Reports.
Click here for more information.
---
School Day is 7:15 am - 2:15 pm
Half Day is 7:15 am - 10:40 am
Dates are subject to change. Please check back regularly.
Student ID's
Every student will be issued a free ID. Students are required to have their ID with them everyday. Id is required for lunch purchase. If they lose, or forget their ID they must purchase a new one for $5. The fee will be added to their fee and fines account if they cannot pay that day.
Enrollment
Welcome to Redford Union High School.
Please remember if you are new to the district you must enroll your student at our Board of Education Administrative Offices (Located at the Keeler School Building) (6 Blocks East of Beech/2 Blocks North of Six Mile) 17715 BRADY, REDFORD 48240 313-242-6000, before they can register at the high school. Once you are enrolled you will need to make an appointment with a counselor at the high school to schedule classes.
Redford Union High School
17711 Kinloch
Redford, MI 48240
Main Office: (313) 242-4200
Fax: (313) 242-4205
Counseling - Carol Harris
(313) 242-4380
Attendance Line
(313) 242-4210 please report all absences.
Athletic Office
(313) 242-4271