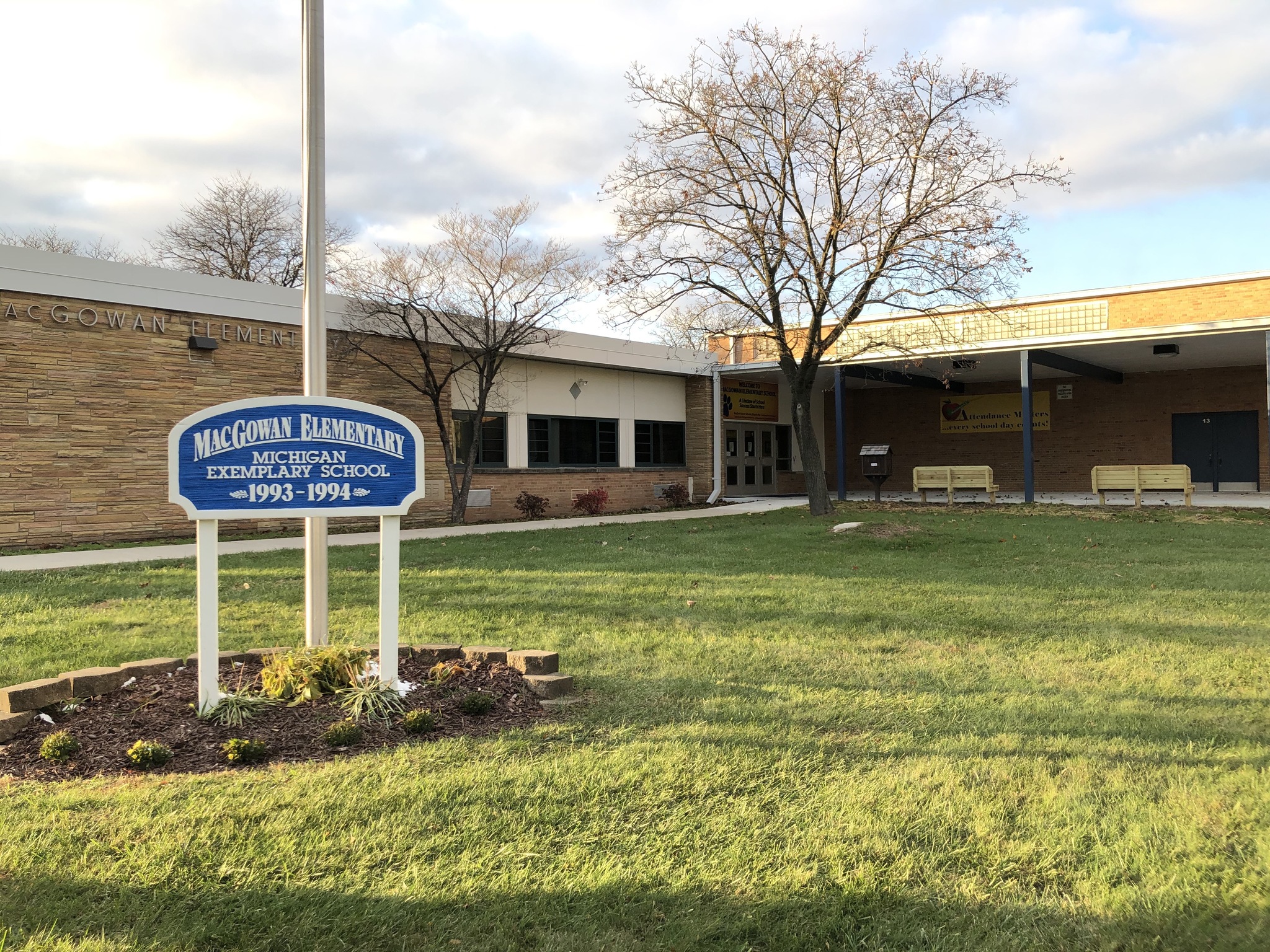 Welcome to MacGowan School
Mission Statement
The mission of MacGowan Elementary School is to provide purposeful literacy, numeric, sensory motor and relationship building experiences which will enhance the physical, emotional, intellectual and social development of young children in order to instill a lifelong love of learning. We recognize the importance of parent involvement in student education and will strive to build a partnership between parents and staff in order to help each child succeed.
Parent Agreement for Return to F2F Learning



Parents: Please take a moment to fill out the form linked below by February 24, regardless if your student is remaining on virtual learning, or choosing to return to in-person learning starting March 1, 2021. In person option will be four mornings a week. Check right back here in the coming week and watch for emails for more information regarding our return to in-person learning.
Return to In-Person Learning
Navigating Literacy Footprints
Who We Are
Here's a short video about who we are highlighting some of the many wonderful things we do each and every day.
.
Calendar
Calendar

Previous

April

2021

Next

S
M
T
W
T
F
S
1
2
3
4
5
6
7
8
9
10
11
12

Apr 12

5:30 PM to 6:30 PM

Facilities Committee Meeting - CANCELED

Location:

Redford Union Schools, Board of Education Administration Offices, 17715 Brady St., Redford, MI 48240

Calendar:

District Calendar

The Facilities Committee Meeting scheduled for April 12, 2021, at 5:30 PM has been canceled.

6:30 PM to 8:00 PM

Regular School Board Meeting

Location:

Redford Union Schools, Board of Education Administration Offices, 17715 Brady St., Redford, MI 48240

Calendar:

District Calendar

13
14
15
16
17
18
19
20
21
22
23
24
25
26
27
28
29
30
MacGowan School Vision
The vision of the MacGowan community is one where:
Students and staff show regard for one another.
Students are eager and confident learners.
Students have intrinsic motivation to make socially acceptable choices.
Students possess the literacy and numeric foundation for future school success.
A partnership between home and school exists to maximize student success.
We believe:

All children can and should be given every opportunity to learn.
Children should be taught using developmentally appropriate practice.
Children's individual learning needs should be met through differentiated instruction.
A foundation of sensory motor development is necessary for future school success.
Learning should be joyful.
Children need clear behavioral limits, expectations and predictable routines.
Children need a safe learning environment.
Children need strong connections with adults that care for them in order to be successful.
A home/school connection maximizes a child's educational success.
Attendance
Regular school attendance is crucial to the development and education of children. There is a negative impact on the students and community when a student does not attend regularly. As a child learns to read and acquire basic math skills it is important that he/she practices these skills daily. Children begin to learn how to socialize with others, follow directions and solve problems creatively at school. If a child does not attend regularly, is frequently tardy or picked up before dismissal often some of these skills will not develop properly.
If your child is going to be absent or tardy please call the attendance line at 313-242-3810. If you are going to pick your child up early, please send a note to the teacher so that the office does not have to interrupt the classroom to call your child to the office. We ask that any parent picking up their child after 3:10 wait until the end of the day at their child's assigned door. The last twenty minutes of school are very hectic and it is difficult to accommodate parents arriving after 3:10. Thank you so much for your cooperation for helping us improve attendance!
Winter Weather Gear
Please make sure that your child is dressed for the cold weather with a winter coat, hat, scarf and mittens. When there is snow send your child with boots and snow pants so that they can play in the snow during recess. They really enjoy playing in the snow but those without boots and snow pants are limited to the black top area during recess when there is snow. We will go outside for recess unless the temperature or wind-chill is below 10 degrees.
Why Children Need to Play Outside - Even in the Winter Months
Keeping Our Students Healthy
Any child who has a fever of 100 degrees or more should not return to school until 24 hours of normal temperature have passed
Active, heavy coughing with a runny nose and sneezing are symptoms that may need a doctor's evaluation
Any child who vomits or has diarrhea should not return to school until 24 hours after symptoms have passed
Any child who runs a fever of 100 degrees or more or presents signs of a contagious disease will be sent home from school. It is the parent's responsibility to provide transportation and care for the child. Please keep your emergency phone numbers up to date and provide us with several names and numbers of people who can care for your child if you are unavailable.