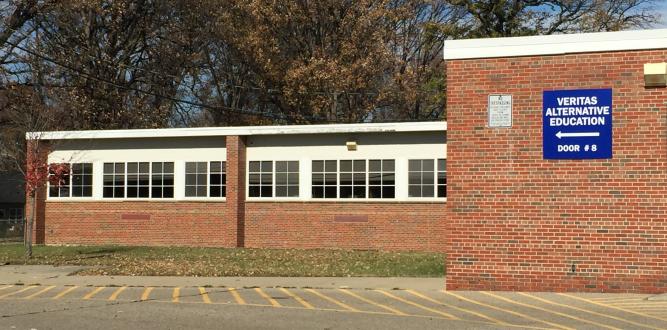 Welcome to Veritas
Veritas is Redford Union's alternative education program open to students from surrounding school districts. We are a learner-centered, student focused school that can offer:
Smaller classroom and building setting
Personalized support
Opportunity for accelerated credit
Free Credit Recovery classes
Opportunity to play sports through Redford Union High School
We are now accepting applications. Use the link below to access our new online application.
For more information, please call 313-242-3717 or email jaink@redfordu.k12.mi.us.
2021-2022 Registration Information
Important Dates for the 2021-2022 School Year
Thursday, August 19, 2021

Registration

Session 1: 8 am - 10:30 am

Session 2: 12 pm - 2:30 pm

Friday, August 27, 2021

District Closed

Monday, August 30, 2021

First Day of School
*With guidance from the Wayne County Health Department, Redford Union High School will return to our traditional 100% face-to-face learning model.
Also, with news changing daily regarding COVID-19, the District will also continue to work with the WCHD and District stakeholder groups to prepare a safe return for staff and students - adjusting as we are guided to do so by the WCHD. The District will keep our families updated as we continue to get closer to the first day of school.
Applications
Summer Hours
Mrs. Jain and Mr. Neal do not have regular hours during the summer. Please feel free to email us or leave us a voicemail and we will return your call or email as soon as possible.
Mrs. Jain: Email is preferred -jaink@redfordu.k12.mi.us
Mr. Neal: Phone call/voicemail is preferred - 313-242-3717
Veritas High School
17715 Brady
Redford, MI 48240
Phone: 313-242-3720
Fax: 313-242-3705