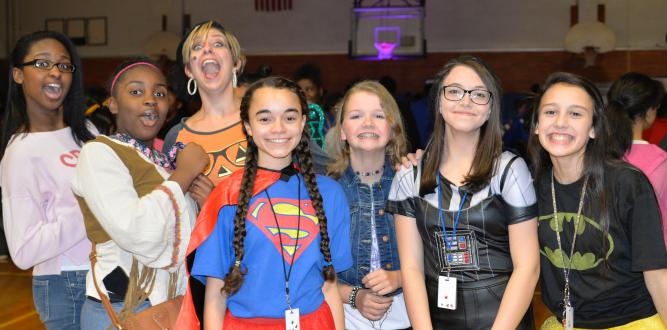 Registration:
Monday, August 26th:
8:00am- 1:00pm: Mandatory 6th grade Web Orientation
Lunch will be provided for students
Parents do not have to attend orientation
Tuesday, August 27th:
7th Grade Schedule Pick up
8am-ll:30am
1pm-3pm

Wednesday, August 28th :
8th Grade Schedule Pick up
8am-ll:30am
1pm-3pm
Robo Calls:
Attention Hilbert Parents: Hilbert utilizes an automated Robo Call system to distribute pertinent information. We will update you on important dates, events, and/or half days. Please make sure the front office has an updated phone number so that you receive our calls!
Remind Texts:
Sign up for important updates from our principal Mr. Christopherson. These updates will be sent via text directly to your cell phone. Please click the link below for directions on how to sign up: Remind Texts
Parent Portal:
Parents/Guardians can view their students grades, missing assignments, attendance, and behavior by logging on to Redford Union's Parent Portal. Please contact the main office for your pin and password!
Contact Us
Hilbert Middle School
26440 Puritan Ave.
Redford MI 48239
Main Office 313.242.4000
Fax 313.592.3387
Attendance 313.242.4010
Grades 6-8
Full Day 7:45 AM - 2:44 PM
Half Day 7:45 AM - 11:00 AM