Transportation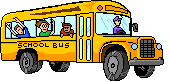 For questions regarding transportation for the 2021-2022 school year, please call the transportation office at (313)242-4400.
Other Transportation Information

Transportation Services Mission Statement
The Redford Union Schools Transportation Department believes in the support of students and education. We are committed to safe, prompt, and responsible service every school day.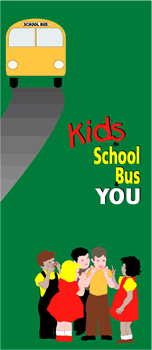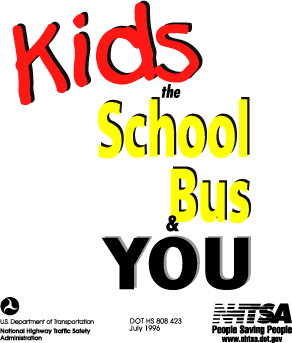 For twenty three million students nationwide, the school day begins and ends with a trip on a school bus. The greatest risk is not riding the bus, but approaching or leaving the bus. Before children go back to school or start school for the first time, it is essential that adults and children know traffic safety rules.
Drivers
When backing out of a driveway or leaving a garage, watch out for children walking or bicycling to school.
When driving in neighborhoods with school zones, watch out for young people who may be thinking about getting to school, but may not be thinking of getting there safely.
Slow down. Watch for children walking in the street, especially if there are no sidewalks in neighborhood.
Slow down. Watch for children playing and congregating near bus stops.
Be alert. Children arriving late for the bus may dart into the street with out looking for traffic.
Learn and obey the school bus laws in your state. Learn the "flashing signal light system" that school bus drivers use to alert motorists of pending actions:
Yellow flashing lights indicate that the bus is preparing to stop to load or unload children. Motorists should slow down and prepare to stop their vehicles.
Red flashing lights and extended stop arms indicate that the bus has stopped, and that children are getting on or off. Motorists must stop their cars and wait until the red lights stop flashing, the extended stop sign is withdrawn, and the bus begins moving before they can start driving again.
Children

Get to the bus stop at least ten minutes before the bus is scheduled to arrive.
When the bus approaches, stand at least three giant steps (6 feet) away from the curb, and line up away from the street.
Wait until the bus stops, the door opens, and the driver says that it's okay before stepping onto the bus.
If you have to cross the street in front of the bus, walk on the sidewalk or along the side of the road to a point at least five giant steps (10 feet) ahead of the bus before you cross. Be sure that the bus driver can see you, and you can see the bus driver.
Use the handrails to avoids falls. When exiting the bus, be careful that clothing with drawstrings, and book bags with straps don't get caught in the handrails or doors.
Never walk behind the bus.
Walk at least three giant steps away from the side of the bus.
If you drop something near the bus, tell the bus driver. Never try to pick it up because the driver may not be able to see you.
School
Teach children to follow these common-sense practices to make school bus transportation safer.

---
The Redford Union Schools Transportation Department strives to provide a safe and efficient service to our students and community. Safety is our first priority. We rely on everyone involved to adhere to schedules, regulations and safety rules.
All Redford Union Schools buses undergo a thorough annual inspection. The Department is proud to have multiple years with zero violations on our inspections. Our Mechanics, Maintenance Department Staff, Drivers, Aides, and Support Staff take great pride in the department and work with concern for our students. All drivers receive education, ongoing training, and must pass multiple requirements to obtain their Michigan School Bus Driver's license.
Please stay tuned to local media during times of inclement weather for updates on school transportation. Redford Union Schools communicates through all major local television networks and news radio stations.
For questions or concerns not satisfied by the information contained within this website, please contact our office directly.
The main Transportation Office is located at 15111 Garfield, Redford, MI, 48239. For safety reasons we discourage visitors but are readily available by phone at 313-242-4400.
Student Registration, located at Central Office, 17715 Brady Redford, MI 48240, will have all the information and forms necessary for you to register for the Redford Union Schools services. You may call by phone at 313-242-6000 for additional registration information.
---
Contact Information
Melanie D. Hamilton
General Manager
Durham School Services
Main Phone: 313.242.4400
Direct Phone: 313.242.4403
Melissa Nelson
Dispatcher
Phone: 313.242.4404
Fax : 313.242.4405

Hours: 8:00 a.m. - 4:00 p.m.
15111 Garfield
Redford MI 48239
Miles Tomasaitis
Interim Director of Facilities & Transportation
Redford Union District
E-mail