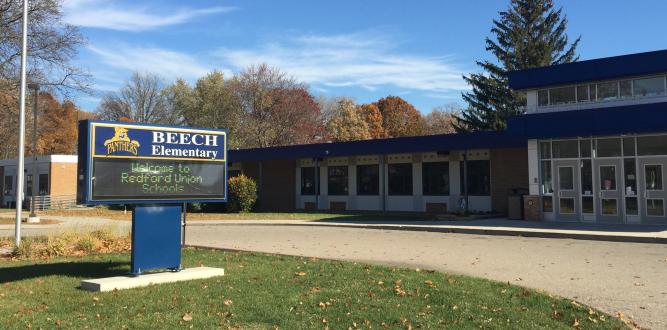 Welcome to Beech Elementary
We would like to welcome our new Principal, Ms. Melissa Nickel, to Beech Elementary! Please take a moment and read her weekly Beech Parent Newsletter that is posted below.
Return to Learning Planning - Beech Elementary
Thank you for choosing to send your child to Redford Union Schools! We know that last year had been challenging to say the very least. We appreciate your trust in us to provide the best education for your child. We are looking forward to an exciting new 2021- 2022 school year.
Mission Statement
We, the staff of Beech Elementary School, will provide the opportunity for all children to learn to their greatest potential. Life skills will be developed and enhanced through positive and cooperative efforts of students, parents and educators. We are committed to the maintenance of open and continuing communication. By ensuring a healthy and safe environment, conducive to learning, we will maximize the growth and development of each individual.

2021-2022 SCHOOL YEAR INFORMATION
Start Date: August 30th, 2021
2021-2022
Daily Start/End Time:
8:45am - 3:45pm Full Day
8:45am - 12:00pm Half Day
Upcoming Events at Beech...
October
6 - Fall Count Day - Please ensure your healthy child is at school on this day
14 - Trunk or Treat at Beech