How Student Services Are Accessed
Redford Union Schools Oral Program for Children
How are Services Accessed...
School-age Students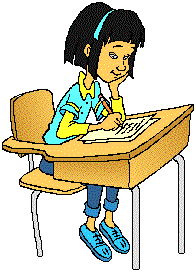 The Director of Special Education of the resident district is the initial point of contact for parents. If you need the name and number for your district, call Larry Digon at (313) 242-3502.
A usual first step is to plan evaluation through an Evaluation Review meeting. If some proof of a hearing loss (e.g., an audiogram showing a loss) already exists, a teacher-consultant for the hearing impaired should be included in attending the ER and planning the evaluation. If a hearing loss suspected, but no proof of loss exists, a TCHI should not attend the ER, but parents should be notified that ear doctor and audiology reports are the next step. If getting these assessments done is a problem, district otoclinics offered by the Department of Health through the schools are available. A TCHI may be consulted informally to assist. Once the audiology and ENT reports are available, a referral to the HI program can be done. The TCHI can assess educational impact if the resident district has not assessed this. If the student is a candidate for HI classroom service, the HI Referral Coordinator will review options with parents.
What about infants/toddlers/preschoolers?
The Redford Union Oral Program offers services for infants and toddlers with hearing impairments. These services are accessed through the Director of Special Education of the resident district, and through the HI Referral Coordinator for out-Wayne County. the referral coordinator, Linda Dickson, can be reached at (313) 827-6812. The proof of hearing loss (ear doctor and audiology reports) should accompany the referral. Program options (Oral and Total Communication) must be considered.
The RUOPCHI services are provided by an infant team specialized in hearing impairment including an early interventionist, an audiologist, a speech-language pathologist and auditory-verbal therapist. The services include:
Orientation and support to use of hearing aids;
Support through the grieving process;
Information specific to hearing impairment;
Intensive auditory-speech-language intervention intervention, directly to child and modeled to parents;
Assistance in connecting with other agencies;
Audiology services such as tympanometry.
The services are in the form of twice-a-week home visits if HI is the only eligibility area, or a weekly HI home visit as well as contact from another program in the case of more than one eligibility area, or, if the child is in a play-group or similar special education program, teacher-consultant and audiology service to that program. In addition, a program of parent education sessions are offered annually:
Understanding hearing loss and audiograms
Amplification and auditory development
Behavior and hearing impairment
Methods of instruction (RUOPCHI curricula: Ling speech program, etc.)
Other sessions vary from year to year, but include such topics as assistive devices, interaction with hearing impaired adults, cochlear implants and an overview of what METS, ERS, and IEPS are all about.